We do not have any information on races in your jurisdiction for the November 6th election
. Pick another location
here
, or sign up to receive future guides below.
General ELECTION: November 6th, 2018
The Progressive Voters Guide compiles the information that allows you to make informed decisions about the races on your ballot, based on your values. Vote in every race on your ballot! It's our right and our responsibility. Please share this guide with your friends and family.
Statewide Ballot Measures
Initiative #940
Vote YES for Police Accountability
The people of Washington have proudly led the nation on many progressive policy reforms, yet we have the most regressive laws in the country when it comes to police accountability.
We have an opportunity and a responsibility to bring our state's accountability laws into the 21st century by supporting Initiative 940. This long overdue law would modernize our state's policing rules, increase law enforcement training, and require officers to provide first aid at the scene of a crime. Most importantly, I-940 updates our state's deadly force laws to remove the "malice" provision that provides near-immunity for law enforcement.
Vote YES on I-940 to rebuild the public's trust in law enforcement and create a safer state for all of us.
Progressive
Endorsements & Supporters
Statewide Advisory Ballot Measure #19
Maintain Funding for Oil Spill Prevention
A bipartisan group of legislators passed Engrossed Second Substitute Senate Bill 6269 to fund oil spill prevention and cleanup. The legislation directs the Department of Ecology to improve prevention for oil spills in Puget Sound, as well as around oil refineries, railroads, and pipelines. This bill was funded by a $0.05 tax per 42-gallon barrel of oil used by boats and marine terminals.
Because of a Tim Eyman initiative, the Legislature is required to submit any bill it passes that closes tax loopholes or raises revenue to a non-binding advisory vote. Vote "Maintained" on Advisory Vote 19.
Federal
U.S. Senator
Maria Cantwell
Democrat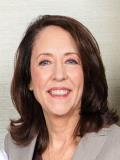 Senator Maria Cantwell was first elected in 2000 and continues to represent our state's progressive values in our nation's capital. Sen. Cantwell has been a leader on a wide range of issues, including reproductive rights, supporting the Children's Health Insurance Program, defending net neutrality, passing oil spill legislation to protect our water, working on clean energy policies, and much more.
Sen. Cantwell is opposed by Republican Susan Hutchison. Hutchison is a former news anchor and past chair of the state Republican Party. She ran for King County Executive in 2009 and lost by twenty points. Hutchison is well-known for being a party-line Republican and for her fierce defense of President Donald Trump, including calling fellow Republican Ted Cruz a "traitor" for not supporting the president's campaign.
Sen. Cantwell has been a tireless advocate for the people of Washington state and is the best choice in this race.
Progressive
Endorsements & Supporters
Congress
U.S. Representative, 1st Congressional District
U.S. Representative, 2nd Congressional District
U.S. Representative, 3rd Congressional District
U.S. Representative, 4th Congressional District
U.S. Representative, 5th Congressional District
U.S. Representative, 6th Congressional District
U.S. Representative, 7th Congressional District
U.S. Representative, 8th Congressional District
U.S. Representative, 10th Congressional District
State Supreme Court
State Supreme Court Justice, Position #2
Susan Owens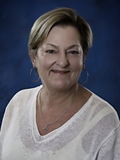 First elected in 2000, Supreme Court Justice Susan Justice Owens brings more 40 years of legal experience to Washington's Supreme Court. Prior to serving on the court, Justice Owens served nineteen years as a District Court Judge in Western Clallam County. Justice Owens has been a leader in the judicial community on addressing the impacts of domestic violence on children. Nationally, Justice Owens is a judicial trainer on this topic and participated in the writing of the Northwest Tribal Judges Domestic Violence Manual. br> br> Justice Owens is running unopposed for re-election and has earned your support.
Progressive
Endorsements & Supporters
State Supreme Court Justice, Position #8
Steve Gonzalez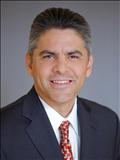 Supreme Court Justice Steve Gonzalez has earned national recognition for his judicial expertise and work to increase access to the judicial system. Before serving on the Supreme Court, Justice Gonzalez served as an Assistant U.S. Attorney and on the King County Superior Court for more than 10 years hearing criminal, juvenile, and family law cases. Justice Gonzalez is passionate about serving the people of Washington and serves as a board member for the Washington Leadership Institute, an organization that supports emerging community leaders from diverse backgrounds. As one of the few multi-lingual justices, he chairs the Interpreter Commission. Justice Gonzalez is rated "Exceptionally Well Qualified" by 10 independent bar associations in Washington state.
Gonzalez is being challenged by Bellevue-based attorney Nathan Choi, who ran unsuccessfully for a judicial seat on the Court of Appeals in 2016. Since then, Choi has faced numerous ethical controversies. In 2017, the King County Bar Association formally reprimanded Choi for violating KCBA's fair campaign practices guidelines by releasing misleading campaign materials and failing to follow state candidate rules. In February of this year, Washington Attorney General Bob Ferguson formally filed a lawsuit against Nathan Choi in a Thurston County Court. The case is currently still open.
Justice Steve Gonzalez is the best choice for Supreme Court Justice Position 8.
Progressive
Endorsements & Supporters
State Supreme Court Justice, Position #9
Sheryl Gordon McCloud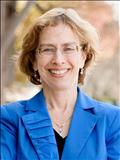 Washington Supreme Court Justice Sheryl Gordon McCloud has been a fierce defender of constitutional rights and has written the decision in several consequential court cases. Prior to serving on the Supreme Court, she worked as an accomplished appellate court attorney for nearly three decades and was a founding member of the Washington Appellate Lawyers Association. Her strong judicial track record has earned a rating of "Exceptionally Well Qualified" by 10 independent state bar associations, including Washington Women Lawyers and the newly minted Veterans Bar Association.
Justice McCloud in running unopposed for Position 9 and deserves your vote.
Progressive
Endorsements & Supporters
Look Up Your Customized Guide
Don't stop now. Keep on voting! There's a reason why thousands of people in your district are voting in every race on the ballot. The races that remain — state legislators, local judges and ballot measures, and others — will determine how we fund our schools, how fair our judicial system is, and many other issues that are very important to our communities and our future.

OR you can pick your customized guide from a list. (You will need to know your county or legislative district, which is on your ballot.)